Vanity Time-Out: A New List
Sooo…. I should be telling you all about the cross journey trip we took, #WestmovesEast coz it totally rocked and was incredible and maybe about all neato stuff I've been doing since I've landed in NY and y'all are probably wondering about my bewbies…
That will all come later, for now I need your help!! I have started a list about all the wonderful things about being bald.  You see, I knew it was coming and that it was going to happen. However, the knowing and the reality are kinda throwing off my groove thing!! Just to catch up, I shaved my head.  When my hair started coming out in mass gobs that would put any hair ball to shame, I shaved it. No, there are no current pictures, there will be…. as soon as I get the cajones to take some.
It's tru… I am taking a huge hit to my self esteem, to the way I carry myself and finding that it's bugging me a lot more then I thought was possible.  I mean, it's freakin hair…it will grow back.  So, while I struggle with the evil VANITY fairy that has attacked, can ya help me out???  Please add to or vote for the whys and haves of being bald!!
In return, I promise to take some uber cool pics and change all my avi's and get ya'll up to speed on the haps!!!
Good, Bad and the Bald
Why is good or bad to be bald???
1
Your eyes will be that much more striking.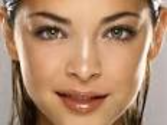 2
Don't have to drop $350 for haircut and colour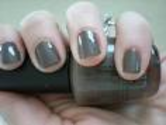 3
Doesn\'t take 45min to wash & style

4
I get to buy Groovy hats & wigs (YEA Shopping!!)

5
It's entirely possible you won't have to shave your legs - which means they'll be sexy smooth 🙂

6
Make A Wig for @SeanMcGinnis
Take the hair you've lost or cut and make a wig for Sean!! Or @josepf!! PLEASE
7
You get to look more like Ric Dragon and Josepf Haslam (sans the facial hair)

Directed by James McTeigue. With Hugo Weaving, Natalie Portman, Rupert Graves, Stephen Rea. A shadowy freedom fighter known only as "V" uses terrorist tactics to fight against his totalitarian society. Upon rescuing a girl from the secret police, he also finds his best chance at having an ally.
9
Your earrings will never be overlooked.


Own it, love it, be loved for it 🙂
11
Good because you will see first-hand that you are not your hair...

...not your beauty, not your age, not your gender, not your bank account, not your religion. You will begin to see who you truly are.
12
Low maintenance mornings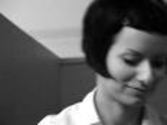 13
You can be mysterious with those super chic scarves..